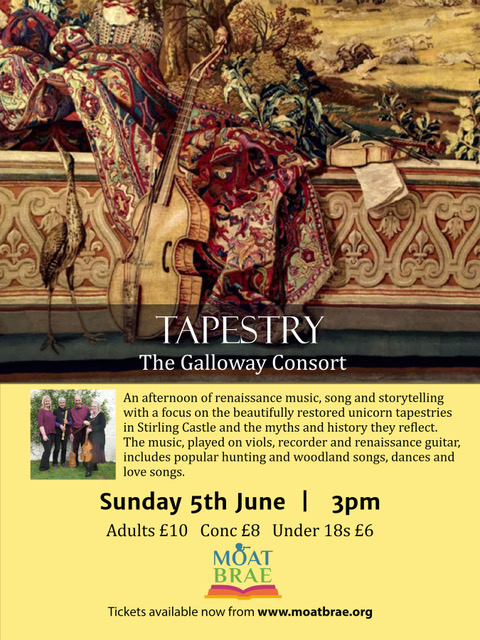 2022
During the Covid two years we played a lot, but just the two of us, at home. We made tapes for organisations, kept in touch with other musicians through a variety of social media,wrote new programmes and are now rehearsing this year;s new event.
Welcome back to all our audiences.
January and February 2020
We will be playing Italian music for the exhibition of drawings by Leonardo da Vinci
on Tuesday January 28th (all day) at The Queen's Gallery, Holyrood Palace in Edinburgh.
and on Wednesday 26th February, we will be giving a performance of our 'Fragments' programme,
a mixture of music and imagined texts around the life and times of
Leonardo da Vinci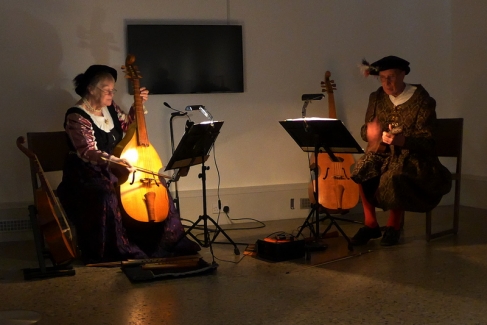 https://www.rct.uk/collection/themes/exhibitions/leonardo-da-vinci-a-life-in-drawing/the-queens-gallery-palace-of
Christmas 2019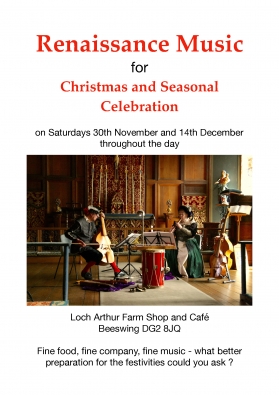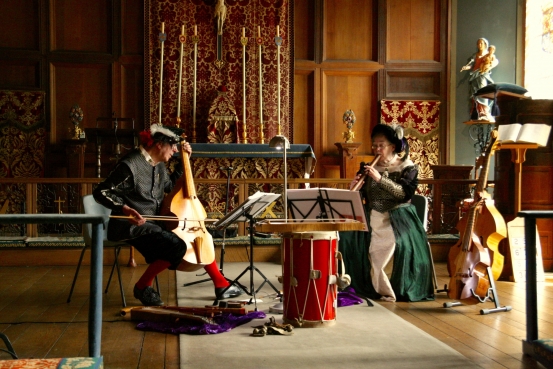 Dumfries and Galloway Arts Festival 2019

'Fragments'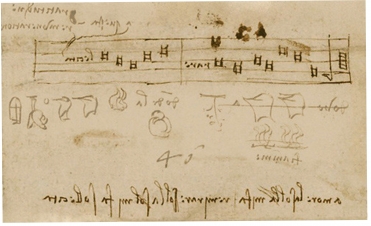 Richard and Vivien Jones bring this event to The Dumfries and Galloway Arts Festival fresh from providing renaissance music for the Leonardo da Vinci exhibition - A Life in Drawing - at the Kelvingrove Museum and Art Gallery in Glasgow, part of a nationwide commemoration of the 500th anniversary of his death. The programme features an arrangement of a rebus - a musical puzzle found in the margins of one of Leonardo's notebooks, and goes on to explore other historical fragments of music and the characters who listen to them. The programme is created as a conversation between players and audience, illuminated with music. Actor, Sarah Dhesi, voices the characters and soprano, Barbara Gibson, adds empathy to the madrigals and chansons in the performance.
Sunday 26th May
A' the Airts, Sanquhar. DG4 6BL
1.00 pm Tel : 01659 50514
Tickets can be bought online www.dgartsfestival.org.uk
or from Midsteeple Box Office Tel: o1387 253 383
www.ticketsource.co.uk or to book, e-mail vivien@freeola.com
pay and collect on the door £7.00/6.00 inder 16
7.30 pm Saturday 1st June : Threave Garden Visitor Centre. Castle Douglas DG7 1RX Tel : 01556 502575
Tickets can be bought online www.dgartsfestival.org.uk
or from Midsteeple Box Office Tel: o1387 253 383
www.ticketsource.co.uk or to book
e-mail vivien@freeola.com - pay snd collect on the door
£10.00/6.00 under 16
DG Arts Live Tour 2019

'The Music of the Spheres'
renaissance music and text in celebration of the great astronomers
(and one or astrologers) of the 16th and 17th centuries)
Sunday 28th April :: 2.30 pm
Ellisland Farm Heritage Centre. DG2 0RP Auldgirth.
and at Dumfries Museum, on November 11th,
concurrent with the transit of Mercury across the face of the sun.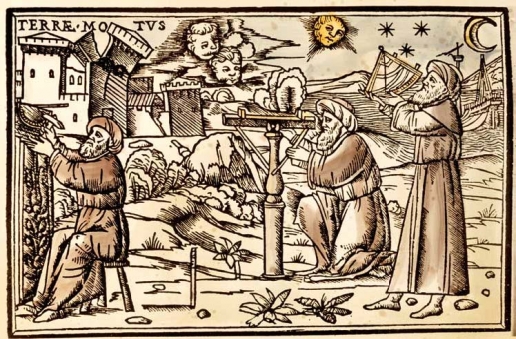 music on viols, recorders, guitar and percussion and some songs
Dumfries and Galloway Arts Festival 2018
A newly imagined text with appropriate renaissance music
Mary Seton and Mary Stewart,
and a friendship that lasted as long as their very different lives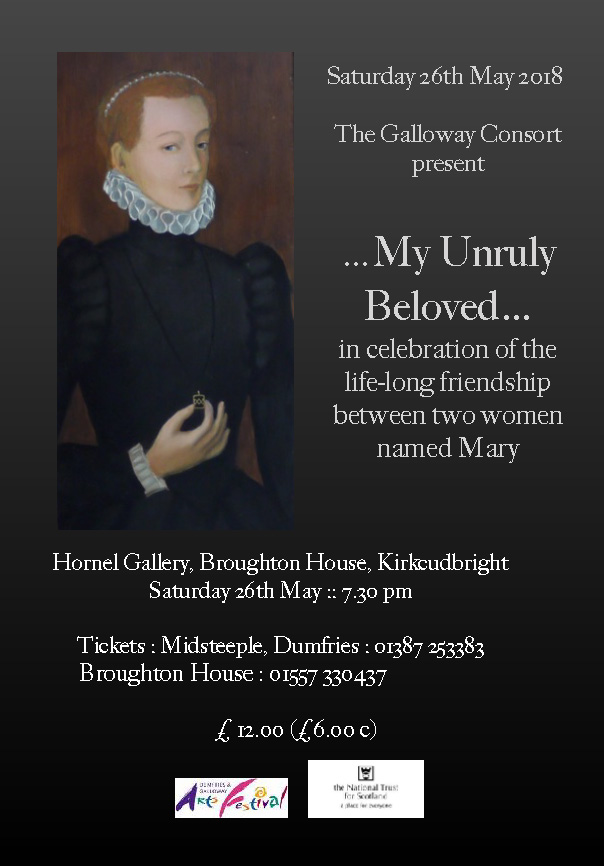 This is the third and final episode, told in words and music,
of a love story that began at the court of Mary,Queen of Scots,
and continued beyond her death.
Four viols, four recorders, renaissance guitar and flute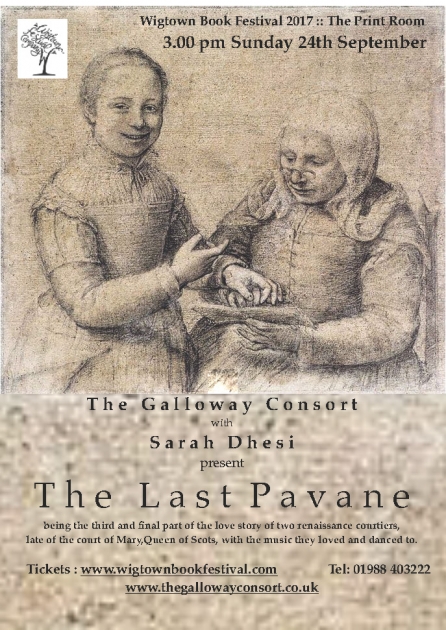 Dean Castle 2016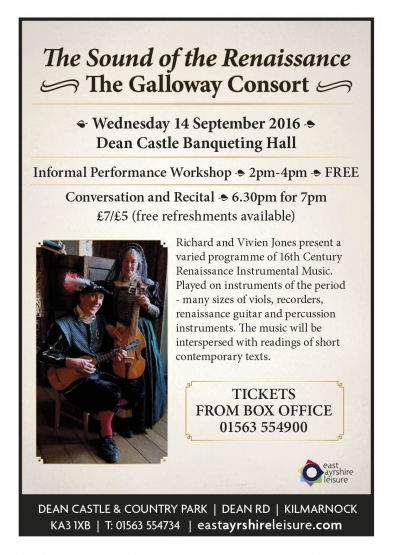 ....late notice,
but Dean Castle is a lovely environment
for renaissance music
..............................
....and now on September 25th
at the Wigtown Book Festival 2016
3.00 pm Sacred Heart Church
- take the weight off your feet, close your eyes
and ride blissfully on the music and the tale -
In this most atmospheric of great houses
in the year of the 450th anniversary of the visit of
Mary,Queen of Scots - this was a chance to be captivated
by a love story at her scattered court...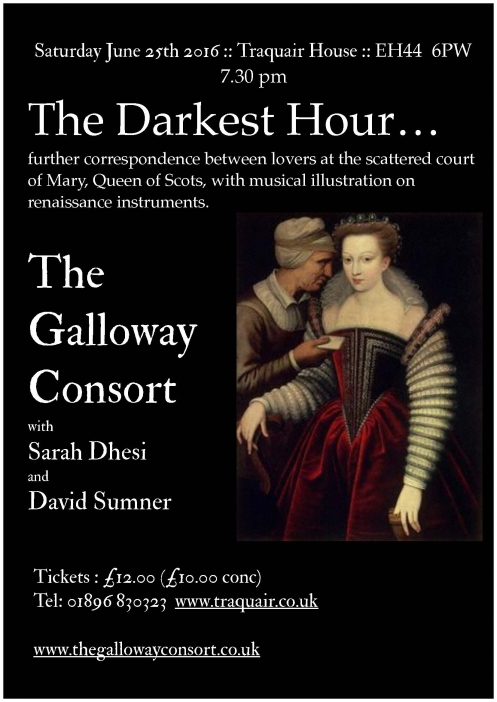 Summer 2016
in The Dumfries and Galloway Arts Festival
by audience request - a sequel to our 2015 programme
(A Shadow Love) with a new text and music.
The concert will also be given at
Traquair House, Innerleithen (25th June)
and at the Wigtown Book Festival (25th September)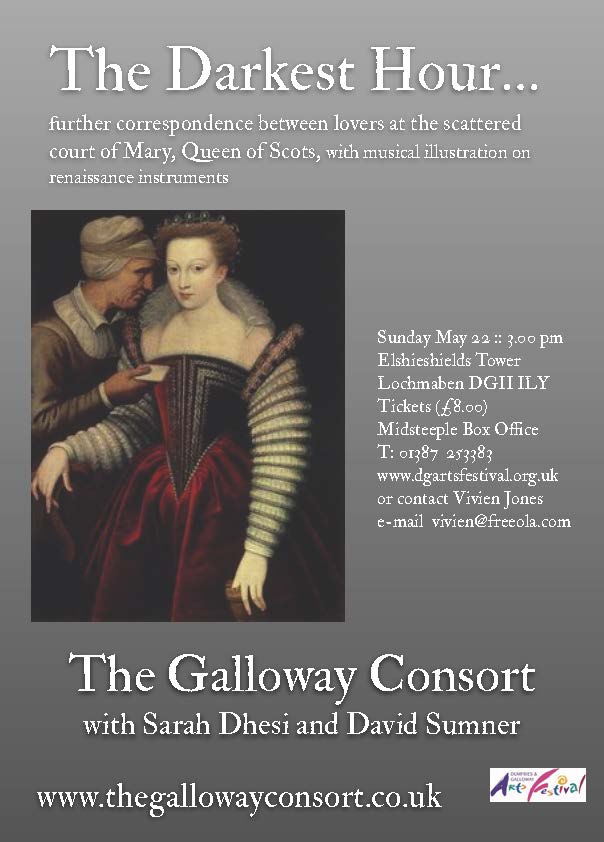 ----------------------------------------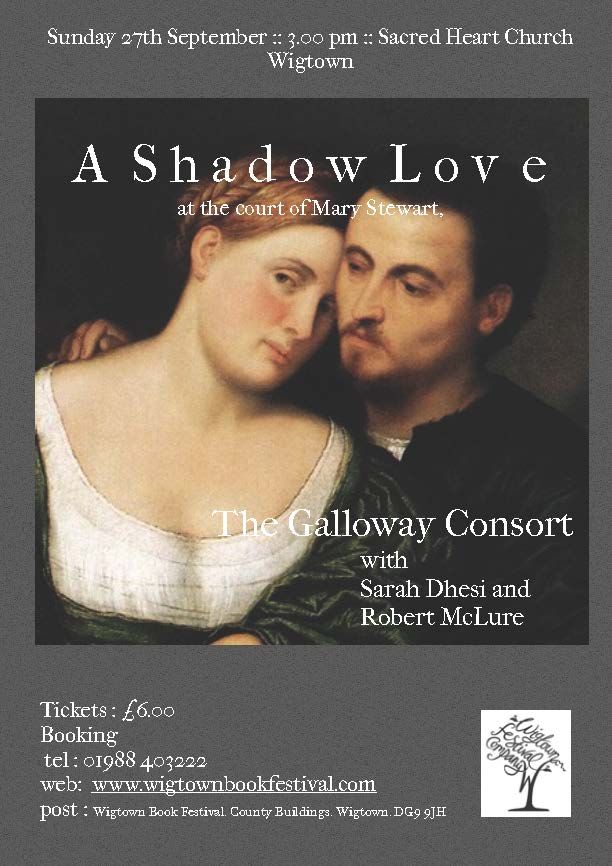 'A Shadow Love' came
to the Wigtown Book Festival
where audiences took
a break from the books in this intimate venue
''''''''''''''''''''''''''''''''''''''''''''''''
THE GALLOWAY CONSORT – A SHADOW LOVE
SUNDAY 24 MAY, 3:00 PM. £8
GLENCAIRN KIRK, KIRKLAND , MONIAIVE DG3 4HD
and
SUNDAY 31 MAY, 3:00 PM £8.00
ELSHIESHIELDS TOWER. LOCHMABEN DG11 1LY
Bringing the renaissance to life.
The Galloway Consort tell the tale of a love story set at the court of Mary, Queen of Scots, with a newly written text illustrated with 16th century music from Scotland, France and England, played on viols, recorders, lute, renaissance guitar, and voice.
Local Ticket Outlet: Midsteeple Ticket Office. Dumfries. 01387 253383 www.dgartsfestival.org.uk
or Vivien Jones e-mail: mailto:vivien@freeola.com Tel: 01461700396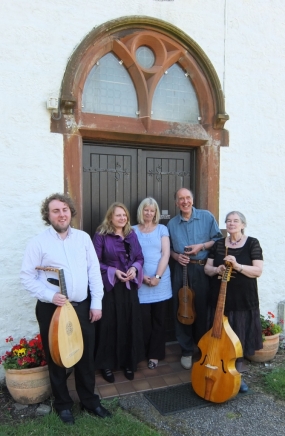 ---
The consort has a large collection of instruments on which they reflect the versatility and variety of their renaissance counterparts. The instruments include recorders, crumhorns and shawms from the wind band and viols, lute, vihuela, rebec and renaissance guitar from the string band with a variety of percussion such as bells, bones and tabors. Programmes are designed to entertain and enlighten audiences in a light-hearted manner.
Ambient Music : viols, lutes, recorders and the softer reed instruments suitable for banquets and other social gatherings where people want to be able to talk without raising their voices, but can still listen to the music when they choose too.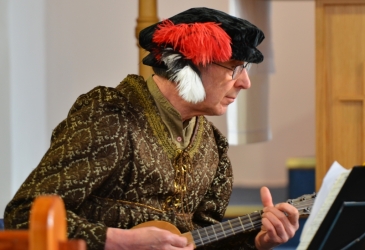 Recitals : complete collection of instruments and the presence of singers conversant with renaissance singing practice. The consort can offer several recitals on different aspects of Renaissance music - its instrumentation, its role in society, its repertoire - the consort has created other recitals linked to specific places and characters (James IV at Falkland Palace, Mary Queen of Scots at Dundrennan Abbey) This kind of recital can have a theatrical element and can be tailored to suit a particular location.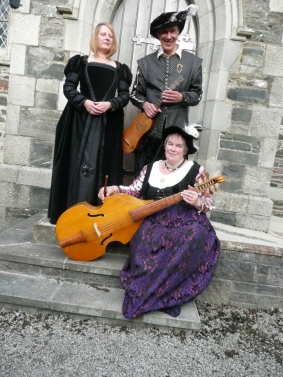 Music for weddings and celebrations in historic locations : the consort will tailor their presence at your special event to meet your needs and desires exactly.
Lecture/Demonstrations : The consort has created educational programmes for schools and colleges, for museums and music clubs, and for Historic Scotland and the National Museum of Scotland. Such programmes include opportunities for participation and cover such aspects as music in society, construction and development of instruments and the music they played. Programmes can be tailored to all ages of children and abilities of adults.
The consort has a rich experience in adding colour to events including pageants,
banquets, processions, plays and revels. Almost any possibility can be discussed. They are always pleased to take the opportunity to reproduce both the spirit and the practice of 16th century musicians at their work.
Progagrammes for 2014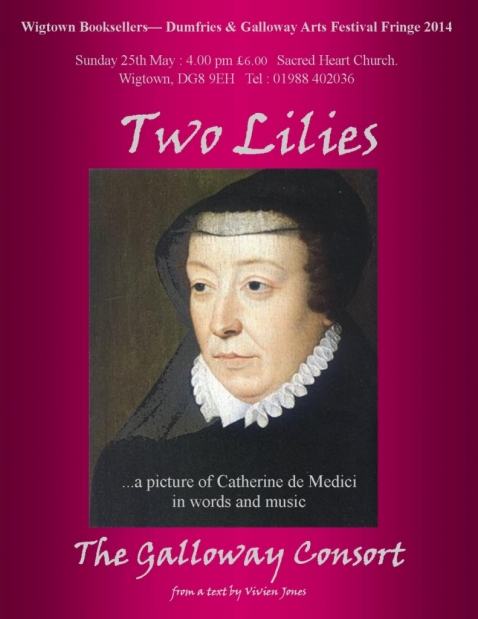 Nine performances in 2013